Nearly 90% of secure doors in the places we work and live use RFID cards. These small bits of plastic are popular because of their simplicity. Just tap and go. These cards have been nearly ubiquitous at offices for 20 years, but they are starting to show their age. This is especially true now that we're seeing new models for hybrid, distributed, and remote work, which require more flexibility.
RFID card

Mobile Access
Mobile Access Control moves the access credential from a standalone card onto your mobile phone, replacing RFID cards and employee badges. To use them, you simply tap your phone over a reader, just like you would do with a card. Sometimes this is called smartphone door access, but the technology can do much more than just open doors.

We have prepared several resources to help you understand what Mobile Access Control is, how it works, why it is important, and how it will transform our lives at work and in other places too.
Mobile Access Control Cheat Sheet
If you've been considering upgrading to Mobile Access Control, you are probably curious about the benefits over your existing RFID cards. Our Mobile Access Control Cheat Sheet explains the essential benefits of this transformative new technology in simple terms.
Enhanced Security

RF cards can be lost, stolen, or even cloned by hackers, without the owner noticing. This presents a major security risk. Mobile credentials can be deactivated remotely, in the cloud, if the owner's phone is lost or stolen. Companies can also require phones be unlocked to use mobile credentials, adding an additional layer of security.

Easy to Manage

Managing physical entry cards takes hours for HR, IT, and administrative staff. Mobile credentials eliminate tasks like issuing physical cards, replacing lost cards, and reactivating or reprogramming cards. Now credentials can be fully managed in the cloud. Visitors can pre-register and receive temporary credentials before arriving for a meeting. This not only saves time, it also means that their personal information is not stored on vulnerable paper records.

Cost Effective

Maintaining thousands of cards is a big investment for any company. Digital credentials can be much more affordable, especially when it comes to managing visitors, vendors, and non-office applications.

Future Proof

Mobile access credentials can integrate with digital ID, Workplace Experience (WX) solutions, and visitor management solutions. Employers, co-working spaces, and apartment complexes can integrate Mobile access into their own apps.

Customer Choice

Suprema's mobile access solutions integrate with existing RFID, Face and Fingerprint readers, giving customers a choice of how to authenticate entry for specific areas of buildings, or for employees, residents, vendors, and visitors.

Fast & Contact Free

Mobile credentials are just as fast and convenient to use as RF entry cards. They are also contact free - users do not have to touch any shared surfaces. If a phone stores multiple credentials it will automatically use the right one, saving time versus flipping through multiple cards.

Cool Factor

Guests, employees, visitors, and residents are impressed when they see Mobile Access Control systems. Presenting this cutting-edge image can give businesses an edge in hiring or winning clients, apartments an edge in finding tenants, and businesses an edge in retaining customers.
Complete, In-depth Guide to Mobile Access Control
If you are ready to go deeper and learn more about Mobile Access Control, Mobile Credentials, and how they will enhance your business, we have written a series of articles to help get you started. You can probably learn something new in each article, but we recommend starting with the "six features" article and then browsing the ones most relevant to you. The series of articles will be published soon.
Six Features Every Mobile Access Control System Must Have
Our security experts and engineers have come up with a list of six must-haves in any mobile access solution. These are based on our own data and conversations with our customers. Here is a summary of our top six list. Read the full article for details.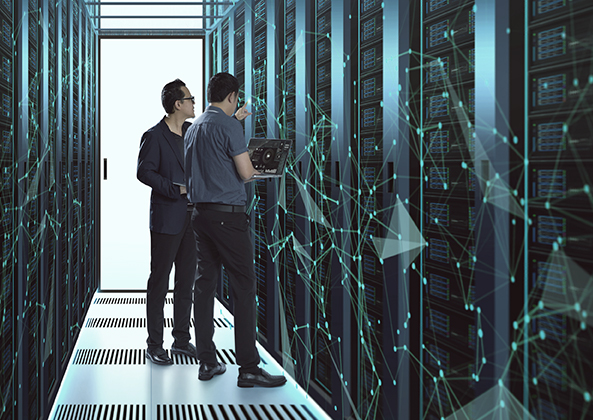 Top Grade Security,
No Exceptions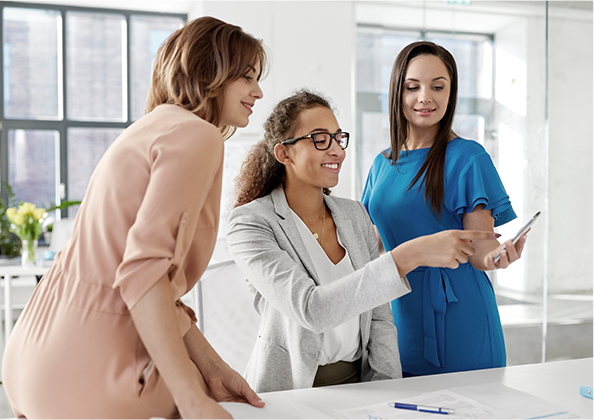 A Workplace Experience
Employees with Love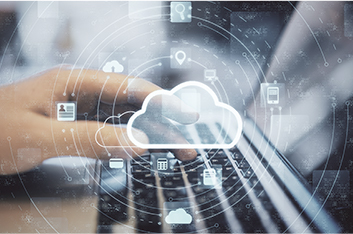 Easy, Cloud-based Management
that HR and IT will Love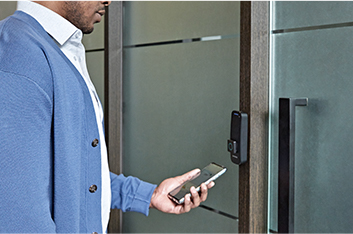 Works Reliably with
Your Employee's Phones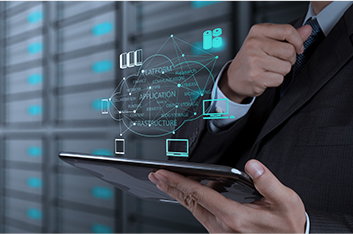 Compatibility with Your Existing
Access Control Infrastructure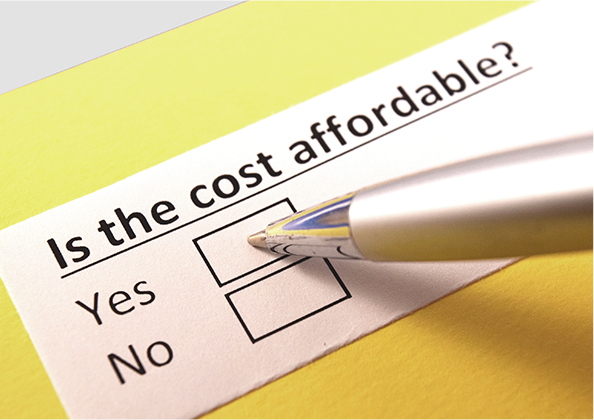 Ability to Affordably Scale
with your Needs
Explained: The Technologies that Make Mobile Access Control the Secure Choice
As companies begin upgrading from card-based access control systems to Mobile Access Control, there is a widespread misunderstanding that mobile is less secure. Nothing could be further from the truth.
This article explains the history of RFID cards and some of their vulnerabilities. Then we look at the specific technologies behind Mobile Access Control and why they offer a more secure alternative.
Five Ways Smart Phone Door Access Makes Your Office More Secure
If you work in HR, IT infrastructure, or facilities management, this article is for you. We look at the specific ways that Mobile Access Control not only makes your office more secure, but also a better place to work. This is especially relevant as people are returning to offices, often with new hybrid workplace models. Here is a summary of our top five list. Read the full article for details.
No more lost, stolen, or shared cards
Improved visitor management
Role based access control, updated automatically
Issue and revoke cards remotely
Mobile Plus More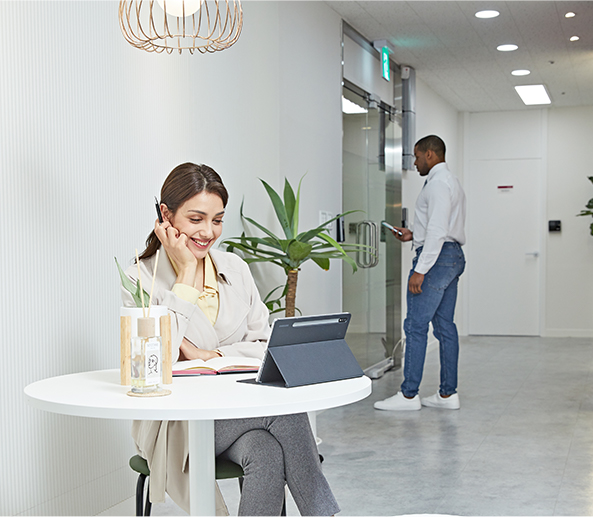 How Mobile Access Control is Transforming Offices, Apartments, and Construction Sites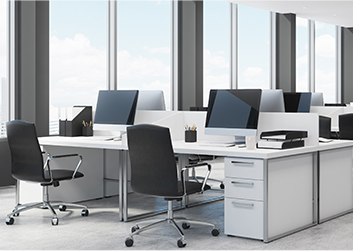 Offices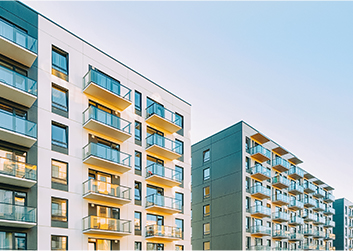 Apartments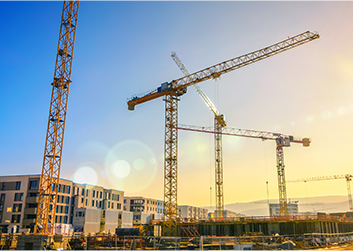 Construction Sites
How will our workplaces and residences look with Mobile Access Control installed? We have drawn on our experience with real customers, to highlight the real world benefits of replacing RFID cards with mobile credentials. Read the full article for details; here are some of the key takeaways.
Mobile Credentials
01

Eliminate the security risk of lost and stolen cards
02

Weave effortlessly into your workplace experience
03

Streamline and secure visitor management
04

Make residents feel more secure
05

Put an end to package theft and porch piracy
06

Track time and attendance more accurately, ending "buddy punching"
Use Your Phone to Unlock the Real World with Mobile Access Control
Now it's time to have a little bit of fun by imagining how Mobile Access Control will actually change how we work and live. The scenario in this article may seem like "near future" science fiction, but in all honesty, this future could be very near. All of these examples are possible with current hardware and software. The only barrier to making this a reality is more widespread adoption of Mobile Access Control.
Selecting an access control system requires careful consideration of your specific needs and the solutions available. You can learn more about Suprema Mobile Access solutions or get in touch with our sales team for a free consultation.